While we offer a huge range of honorable goods in our Epic Threads Boutique, today we want to show you some of our incredible houseware pieces!
We just shared one of our vintage embroidered velvet vests, but that was only a tiny taste of the epic sustainable goods we have available for trade! Check out these totally different, super unique items:

These gorgeous, ancient plates are hewed from a single sheet of fossilized materials! The smooth stone shows cross sections of nautiloids and ammonites.
A small squid-like animal called a nautiloid produced the long, conical fossil some 500 million years ago, during the Paleozoic Era, the same period in which reptiles and conifers (pine trees) appeared on Earth.
The round fossils are ammonites, which were sea predators in their day - which was also hundreds of million of years ago. Most ammonite shells are coiled, and all contain a series of linked chambers. The body of the ammonite was contained with the final, open-ended section, from which the tentacles were extended to catch prey.
If you want to display or use these epic fossil plates to serve your own epic feasts, we offer them through our website by donation towards building a better world for all!
A Little More About Our Epic Threads Boutique
We offer valuable master crafted, unique, vintage, custom, and global pieces - all sustainably made or sourced - by donation to our humanitarian outreach!
The Isness of Business
We invite you to peruse our Shop, where you will undoubtedly find EPIC treasures and tools to delight, inspire, and heal you! With each incredible item you choose to invest in for your collection, we offer the PROFOUND opportunity to support a truly honorable cause!
Everything We Offer Is By Donation
We assign fair and reasonable values to our goods and services, and happily entertain barter and trade offers for them.
Monetary donation exchanges are much appreciated, and can be completed quickly and efficiently online through our website! Items may be added to your cart, and we have the familiar checkout process.
We are also happy to barter and trade directly for goods, materials, resources, and commodities! Check out our Goods Exchange page to see the items we need. Please contact us to negotiate an exchange using those valuables if you prefer.
100% of all proceeds go to feeding, housing, educating and healing those in need.
Do you know we also create the most sustainable line of Steemit Gear available anywhere on Earth? Check out a catalog from @quinneaker's crypt-o-rrific fashion line available by SBD exchange, or visit our Steemit Shop!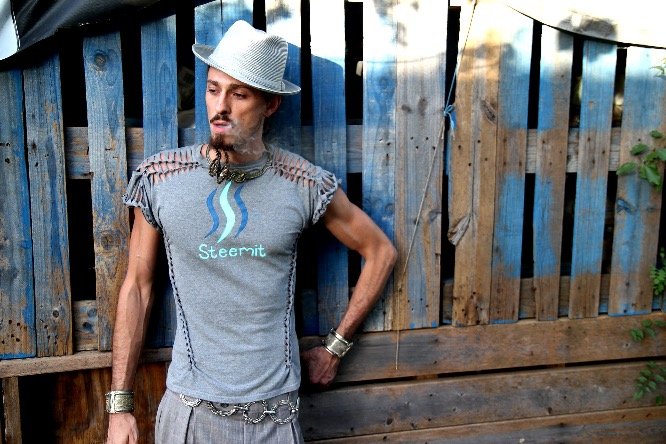 We have lots more coming - stay tuned!
---
For more inspiration, support, and service, please sign up for our newsletter! Once a week, we will deliver sustainable health & wellness insight and so much more straight to your inbox!