While we offer a huge range of honorable goods through our Epic Threads Boutique, today we want to show you an epic crystal necklace!
Yesterday we shared a double edged D2 dagger, but that was still only a tiny taste of the epic sustainable goods we have available for trade! Check out this totally different, super unique item:
This is a beautiful polished geode necklace! The stone side has rounds of black, grey, and white, polished to a smooth glossy surface.
Glittery, sparkly, white drusy shines on the other side. Lined in silver metal, suspended on black cordage. Both sides make a gorgeous, unique and stunning necklace, so it is like getting 2 for the cost of one!
We believe that every aspect of life is improved when one is healthy and thriving! To that end, we offer @quinneaker's Medicinal Jewelry line--every piece is designed to utilize the unique healing properties of gems, crystals, and stones. The jewelry is both beautiful and functional. The incredible qualities of minerals expand your options for healthcare and wellness!
Drusy is said to have the following properties:
⟢ purifies and amplifies the body's natural healing properties
⟢ strengthens the spirit
⟢ relieves depression, fears, and dread
⟢ reduces stress levels
⟢ re-energizes the body
⟢ lifts the emotions
⟢ opens blocked energy
⟢ illuminates
⟢ connects one to their higher power
⟢ strengthens the circulatory and immune systems
⟢ purifies the reproductive system
⟢ treats infection
⟢ heals mental and emotional issues as well.
Like all the goods and services we offer, this piece is also available by donation towards building a better world for ALL!
A Little More About Our Epic Threads Boutique
We offer valuable master crafted, unique, vintage, custom, and global pieces - all sustainably made or sourced - by donation to our humanitarian outreach!
The Isness of Business
We invite you to peruse our Shop, where you will undoubtedly find EPIC treasures and tools to delight, inspire, and heal you! With each incredible item you choose to invest in for your collection, we offer the PROFOUND opportunity to support a truly honorable cause!
Everything We Offer Is By Donation
We assign fair and reasonable values to our goods and services, and happily entertain barter and trade offers for them.
Monetary donation exchanges are much appreciated, and can be completed quickly and efficiently online through our website! Items may be added to your cart, and we have the familiar checkout process.
We are also happy to barter and trade directly for goods, materials, resources, and commodities! Check out our Goods Exchange page to see the items we need. Please contact us to negotiate an exchange using those valuables if you prefer.
100% of all proceeds go to feeding, housing, educating and healing those in need.
Do you know we also create the most sustainable line of Steemit Gear available anywhere on Earth? Check out a catalog from @quinneaker's crypt-o-rrific fashion line available by SBD exchange, or visit our Steemit Shop!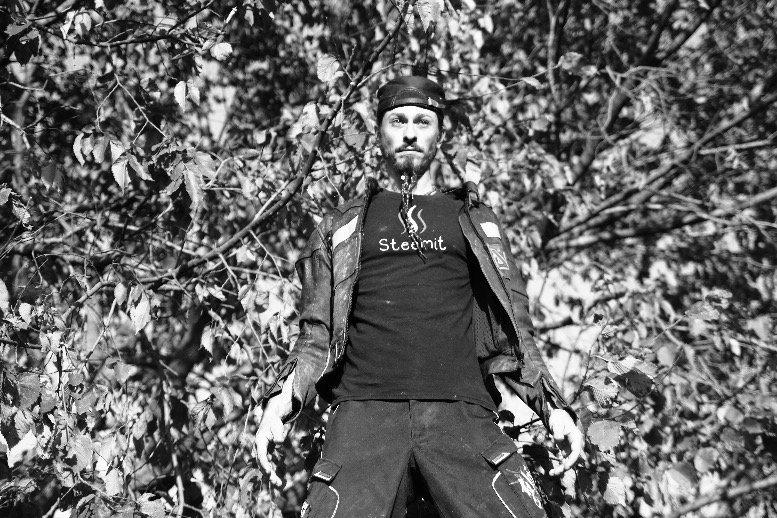 Because we stand in support of the greatest good & especially the revolutionary potential of this platform, we've never cashed out any $teem or even powered down - which is good for everyone! This means that when you upvote our posts, you are increasing the value of your own $teem wealth as well!
For more inspiration, support, and service, please sign up for our newsletter! Once a week, we will deliver sustainable health & wellness insight and so much more straight to your inbox!