By @everlove
​

Steemfest is coming up soooooon --
November 1-5, 2017 in Lisbon, Portugal.

The city will be full of the shakers, rattlers and rollers from Steemit -
who just also happen to be, in my humble opinion,
visionaries and leaders of a whole new world!
I can say this with confidence because I went to Steemfest last year, and I was ASTOUNDED at the caliber of these people, not only in taking initiative, talent, capabilities and experience, but they also are genuine in heart and soul. Last year, spending only 2 short days together, we made some truly deep connections based on love and support , surprisingly like family, which I had no idea was going to happen. Even after retuning home, our connections remained strong.
@timsaid, @robrigo, @ballinconscious, @steemrollin

I CAN'T WAIT TO SEE YOU ALL AGAIN!!!

I cannot encourage all Steemians enough to get to Lisbon if you have the slightest inclination or desire to be there. This time together could truly change your entire life!!! An opportunity like this only knocks once-in-a-lifetime, as even the next Steemfest will be an entirely different experience.

@roelandp is the organizer and host of Steemfest again this year. Last year's Steemfest in Amsterdam was beyond any of our wildest dreams, and already things are on a roll to top even that incredible experience. Thank goodness we have such a capable human being in charge. Last year's even was smooooooth, a true testament to @roelandp and his crew!
~*~*~*~*~*~*~*~*~*~*~*~*~*~
WHaaaaaT? WHaaaaaaaat?????
I have heard a few comments on posts around Steemit, that the ticket prices are toooo high!!!
CRAZY I SAY!!!

Now I know people may be saying that relative to their OWN financial situation,
but that really has nothing to do with the prices for Steemfest being too high!

It's really only about their ability to pay a certain amount, which is understandable because there is also lodging and transportation to consider, but we're talking about the value of the event ticket here.
What Steemians will receive is actually a
PRICELESS GIFT OF DYNAMIC EPICNESS !!!

The price being asked is just a little tiny drop
in the bucket compared to what it is really worth!!!!
It's obvious some people have no idea what a DEAL
we are getting for this high-vibe facilitation,
AND a potential once-in-a-lifetime opportunity
to meet in person and give hugs to our fellow Steemians.
I have no doubt that this year will even top last year
(though I don't know how that could possibly be),
as now many of us have another year here on Steemit together
so already know each other better.
There will be a whole new energy brought by those
who didn't have the opportunity last year.

OBVIOUSLY SOME PEOPLE HAVE NO IDEA OF THE VALUE WE'LL RECEIVE,
SO IF YOU'RE IN DOUBT, I WANT TO MAKE IT CLEAR!!!!!

~*~*~*~*~*~*~*~*~*~*~*~*~*~

@xanoxt, @ned, @xeroc, @rocket.chat, @burnin, @saramiller, and @shla-rafia
It's time to get clued in and debunk any such ridiculousness,
because Steemfest is all the happenin' rage right now
for this Steemit community, and it's the deal of the year!!!!


So to really understand what's going down, the first things to do are:
And here are the official Steemfest posts that will fill you in on the details and tell you all you need to know!
~*~*~*~*~*~*~*~*~*~*~*~*~*~
SteemFest 2017 Program Overview
(Day 0 - 31 October - Hack-a-thon Participants arrive)
Day 1 - November 1st - Hackathon & Arrival
Day 2 & 3 - November 2nd & 3rd - SteemFest 2017 with speakers and the whole shabang!!
Weekend: November 4th & 5th - The Plus Package of Tourist Weekend City Trip Options and a finale dinner together!



~*~*~*~*~*~*~*~*~*~*~*~*~*~

@roelandp, @xeroc, @good-karma, @furion and @sneak
TALKS & PERFORMANCES
Steemfest will be all abuzz with some of Steemit's top notch bloggers, as well as Steemit CEO @ned, other CEOs, CTOs, developers, witnesses, crypto whizzes, and other deep into the know of what's up on Steemit. There are no charges for any of the presentations, and the access to information and in the physical connection with these valuable Steemians will be right at your fingertips. Here is a partial list of those speaking or presenting at SF2. It's likely others are still to be announced.
YES IT'S ME, @everlove, I'll be presenting there too in the ArtAtSteemfest LX Factory venue!!! All artists and facilitators of art initiatives here on Steemit are invited to submit art work for exhibition at this best in the world event. See my post for information about who and how!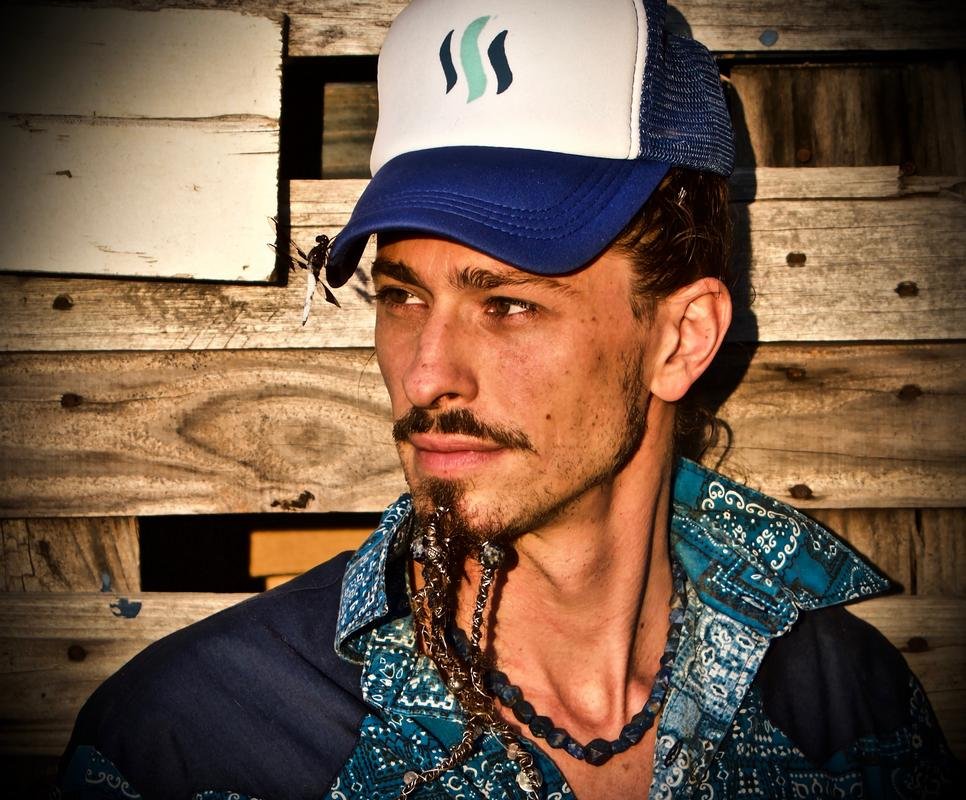 @quinneaker
I must take this opportunity to say that I am most excited that @quinneaker, visionary and founder of the Garden of Eden eco-village will be speaking at Steemfest too. I've never heard of a "problem" for which Quinn did not have a solution, and he can speak on nearly any subject -- my favs parenting, sustainability and consciousness. See his speaker post here.
@quinneaker is also conducting interviews with the Steemfest Stars. He has already done an interview with @roelandp, so you can get to know @roelandp and some of the other speakers a bit better before we even get there. See Quinn's @roelandp's interview post here.

~*~*~*~*~*~*~*~*~*~*~*~*~*~

@roelandp's awesome brother making us pancakes!!!
FOOD AND NOURISHMENT
We will be treated -- in the @roelandp tasteful fashion -- to 2.5 days of fabulous fresh catered meals. Last year there were rave reviews of the food service, especially the pancake breakfast served up by @roelandp's dad and brother. We will receive not only lunches and dinners, but drinks too, all included in the price of our event ticket!!
~*~*~*~*~*~*~*~*~*~*~*~*~*~

EVENT TICKET INFORMATION
Anyone can purchase any of the following tickets. All ticket types are equal and give access to all events, lunches, dinners, drinks and activities. The 'Minnow Ticket' € 222.22 is priced at about 1/3 of the cost/price of your attendance.
We have the support of Steemit.inc and many whales' individual contributions, so our hats go off to them for having such big hearts to include their fellow Steemians. Everyone who purchases an expensive ticket helps to subsidize the event, to keep it as reasonable and inclusive as possible for the rest of us.

JUST LOOK AT THESE AMAZING DEALS!!!

MinnoW - € 222.22
Regular - € 333.33
Bronze - € 444.44
Silver - € 555.55
Gold - € 666.66
Platinum - € 999.99

~*~*~*~*~*~*~*~*~*~*~*~*~*~

@ned and @furion
SO HERE IS HOW IT WRAPS UP
2.5 days of lunch, dinner, drinks and activities , art shows, yoga, music, snooker, (likely dancing) speakers and presenters, workshops, views of the city, visits to multiple venues, direct connection with the shakers, rattlers and rollers of Steemit and all the free Lisbon air you can breathe - perhaps even on the beach-- while you're there. And we get all this for as little as 222.22 if that's all within your means.
One could even consider paying it forward by purchasing a ticket for someone else, giving them a gift of a life-time, rather you can go or not!!!
@quinneaker just announced the winner of his free ticket giveaway.
There are many more to thank for already giving away free tickets:
It is possible that there are more ticket give aways coming still. Keep an eye out on the above Steemfest links to get a chance to win one for yourself. Or, if you can afford to get your own, or one for someone else, go to one of these links:
Visit the ticketshop to buy with Bitcoin, Creditcard, Paypal, Sofort and many other E-banking solutions!
~*~*~*~*~*~*~*~*~*~*~*~*~*~
MORE STEEMIANS TO THANK FOR THEIR AWESOME SUPPORT
First of all the highly organized, capable and cool @roelandp!!!! (Make sure to check out his interview with @quinneaker to get some insight into his badassness!)

And, As @roelandp says: SteemFest 2 - LISBON! will not be possible without:
You visiting! (preferably by buying a support ticket (soon tba))
Sponsorship by Steem.inc, generous whales, and tba other sponsors (you? - contact me via steemfest@gmail.com about the opportunities)
Donations to the @t-r-f Travel Reimbursement Fund - feel free to donate money there...
The @Firepower CREW!! - last year a dedicated crew lead by @firepower consisting of @sjennon @foxxycat @razvanelulmarin@anduweb @anyx made sure the event was a blast and most of them will be back to ensure smoothness once more!
Input and help from many more of you, just like last year.
The City of Lisbon and it's Pastel de Nata's. Creamy & Delicious.
And let's also extend a SPECIAL thanks to
Also, great thanks to @gtg who arranged for us a 10-15% discount on flights to Lisbon using coupon code IT17TPCG95. Before booking your flight, it may be wise to check out his post here.
~*~*~*~*~*~*~*~*~*~*~*~*~*~

@ballinconscious, @roelandp and @skapaneas
MORE IMPORTANT POSTS ABOUT STEEMFEST:
~*~*~*~*~*~*~*~*~*~*~*~*~*~

@saramiller, @roelandp and me (@everlove)

Building a strong community during several luscious days together will be way beyond any monetary contribution we could possibly make!!!!

It's sure to be a PRICELESS EXPERIENCE.
~*~ I hope you are moved to join us! ~*~
All the photos in this post, as in all of my posts, were taken by me (except the photo of me). Steemfest1 was a blast, and I'm grateful to share these fun memories with you.