While we offer a huge range of honorable goods through our Epic Threads Boutique, today we want to show you some incredible handmade ART!
Yesterday we shared our OM scarves, but that was only a tiny taste of the epic sustainable goods we have available for trade! Check out these totally different, super unique handmade ART PIECES by our ever inspired, ever inspiring @everlove:
A Creator through and through, our resident artist @everlove has a constant & unique eye for beauty. She is well respected and supported in the Steemit art community for her long running Collaborative Art Journey and will even help facilitate an artist's space at Steemfest 2!
In her series of mixed media TrasHart, she combines found material with handmade paper and fabrics to create something never-before-seen on a canvas of discarded fence panels.
She fashions paper elements from plant matter and fibers and stains them with natural dyes.
Drawing inspiration from nature, she gathers more materials that inspire her from walks across our land. Attracted to the color of a dried leaf in the garden, or the curve of an embroidery hoop forgotten in a shed, she combines pieces others might overlook to create a striking piece prompted purely by her innate creative force and appreciation for detail.
She alchemizes discarded bits to masterfully activate space, arranging patterns from chaos and drawing the viewer into her charming perspective. Here she layers treasure upon treasure to create a rich masterpiece. This collage combines feathers, magnolia tree seed pods, fabrics, and wooden elements for truly inspired, one-of-a-kind ART!
@everlove's handmade collage is available through our Epic Threads Boutique by donation towards feeding, clothing, housing, educating, and healing more people than ever before - true ART for a valuable cause!
A Little More About Our Epic Threads Boutique
We offer valuable master crafted, unique, vintage, custom, and global pieces - all sustainably made or sourced - by donation to our humanitarian outreach!
The Isness of Business
We invite you to peruse our Shop, where you will undoubtedly find EPIC treasures and tools to delight, inspire, and heal you! With each incredible item you choose to invest in for your collection, we offer the PROFOUND opportunity to support a truly honorable cause!
Everything We Offer Is By Donation
We assign fair and reasonable values to our goods and services, and happily entertain barter and trade offers for them.
Monetary donation exchanges are much appreciated, and can be completed quickly and efficiently online through our website! Items may be added to your cart, and we have the familiar checkout process.
We are also happy to barter and trade directly for goods, materials, resources, and commodities! Check out our Goods Exchange page to see the items we need. Please contact us to negotiate an exchange using those valuables if you prefer.
100% of all proceeds go to feeding, housing, educating and healing those in need.
Do you know we also create the most sustainable line of Steemit Gear available anywhere on Earth? Check out a catalog from @quinneaker's crypt-o-rrific fashion line available by SBD exchange, or visit our Steemit Shop!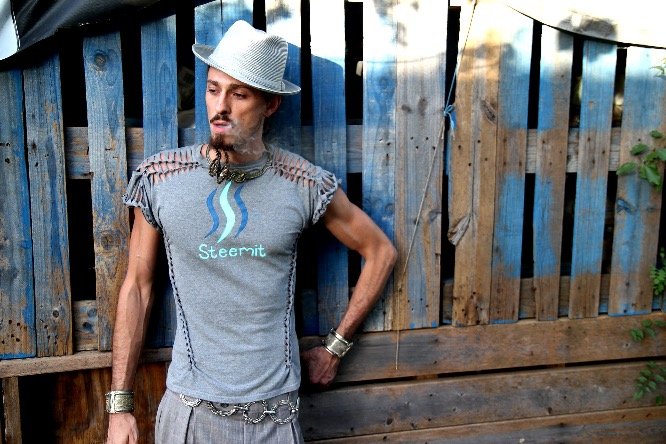 We have lots more coming - stay tuned!
---
Because we stand in support of the greatest good & especially the revolutionary potential of this platform, we've never cashed out any $teem or even powered down - which is good for everyone! This means that when you upvote our posts, you are increasing the value of your own $teem wealth as well!
---
For more inspiration, support, and service, please sign up for our newsletter! Once a week, we will deliver sustainable health & wellness insight and so much more straight to your inbox!