By @everlove
​
Not only do I get to spend my days doing what I want to do,
but what I do actually benefits others.
How awesome it is that my passions align with my purpose.
At the @gardenofeden, we dedicate our time and energy to being of service to mankind.
We make it a priority to spend our time and energy
on things that make a difference on many levels, and today is no exception.
Aeropostale v-neck T - Size: S/P -
Front and Back Heart/Steemit Hand-Painted Logo - $44 value

Today I have my paints out and am painting some Steemit gear...
using and honing my skills...
preparing to share these creations at Steemfest2 in Lisbon...
offering it up for Steem while increasing the value of Steem in the process...
helping to create a real world economy...
promoting Steemit and enhancing its logo recognition...
using sustainable resources...
enjoying the process...
getting a workout climbing trees while I model them...
and now making a post about it!!
Red, handmade, sustainably sourced feather earring - available in many colors.
Offered individually to wear on a single side - value $7 each

All the proceeds from this post--and all my other posts,
go toward supporting @quinneaker's vision at the @gardenofeden to
feed tens of thousands of free meals a year,
house hundreds and educate people on sustainable living -
all for FREE!


We share the possibilities for
inspired parenting,
food production,
housing options,
education,
health,
community living,
and the law,
to name a few.

So earning funds from this post is an additional layer of benefit of my daily activities,
where my passion aligns with my purpose,
and the benefits of my actions are in service to help others.

Heart/Steemit hand-painted logo on the back (and the front too) - shirt value $44

Providing hand-made goods to promote Steemit
is just one way we support the greater community,
and one way you can support our efforts of community outreach.
We can all change the world by changing the way we engage our realities,
and by making a commitment to support the things we do believe in.


Copper bracelets - value $5

@quinneaker, @saramiller and I will be bringing some sustainable, hand-painted
Steemit gear to Steemfest2, so if you're in Lisbon,
you can get yourself a special homemade treat,
and help us help others.

Single red feather earring - $7 value. Front and back heart/Steemit logo shirt - $44 value.


And if you're not going to Steemfest2,
you can still promote Steemit AND help us help others
by supporting our posts, and ordering your gear.

We've got an epic wardrobe of ready to wear hats, pants, shirts, and Steemy skivvies!
We are also delighted to take personal orders
and create a fully-customized special piece just for you in any size, style or color,
just like we did for our youngest amazing witness @theprophet0.


~*~*~*~*~*~*~*~*~*~*~



Here's another sweet taste of some of the items we already have available:

We also make medicine jewelry which will not only enhance your beauty,
but will also enhance your health.
And, we also offer our epic handmade, one-of-a-kind knives
for practical purposes and fashion as well!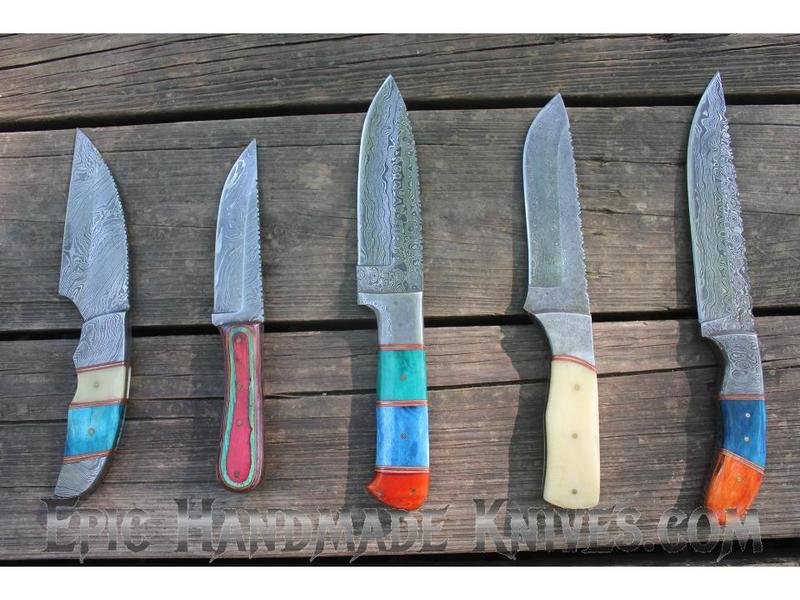 Epic Handmade Knives $90-144 value


We offer all of our tangible goods on a donation basis,
available for that old fiat, or exciting SBD/STEEM
which will build up the REAL world $teemit economy.

@quinneaker, @saramiller and I would be delighted
to receive your special order through a comment,
a private message on Steemit chat, via email, through Peerhub, or our website.
I love it that I can engage my passion for art everyday,
and that I can be of service to mankind at the same time.
And I'm blessed to share it with you.
As always, I appreciate your visiting my blog.
I'm grateful to offer up products of value
that will provide many opportunities for upgrades to all of our lives.
THANKS FOR BEING HERE. I'M BLESSED TO CONNECT WITH YOU!